The World's Smartest Web Based Restaurant Reservation Solution
ResDiary is a state-of-the-art restaurant management and restaurant booking system. It is an entirely web based application, that provides multiple user accesses to the restaurant reservation system and gives you complete control over every aspect of your restaurant reservations.

It is a dynamic electronic restaurant diary, which through its smart visual design allows you to see the pattern of restaurant table bookings, intelligent restaurant diary reservations with online live bookings, yield management capabilities for the restaurant and intelligent open table management. The system can be accessed from a web browser, a managers' smartphone App, as well as a host App available for the iPad.
To take live bookings, completely free of any commission charges, from your Website and Facebook page, ResDiary provides a compact user friendly booking widget, that can be customised to match your corporate branding.
ResDiary is the hardest working restaurant manager ever. Available 24/7 from anywhere in the world, ResDiary lets you maximise the earnings potential of every cover in your restaurant through intelligent management of your restaurant tables and covers. By streamlining the flow of customers and restaurant reservations - and with"nth degree" reporting - you can use ResDiary to optimise restaurant staff costs, manage kitchen flow and inform your business strategy.
One of the hardest jobs in a restaurant is to get your staff to think like a great restaurant manager whe nthey take restaurant reservations. ResDiary lets you set multiple access levels- right down to defining access profiles for specific individuals. That means that at the coal-face your restaurant staff have an easy-to-use system that manages your restaurant reservations and restaurant tables with minimal room for error, while at a management level you have flexibility and control over every aspect of your restaurant reservations system, tables and customer management.
ResDiary is available for a single,monthly flat subscription - with no commission payable on online live bookings from your Website, Google sites page or Facebook page. The single monthly flat fee includes 24/7 support with a fully managed service - and, unlike other restaurant reservations systems, your restaurant customer database is totally owned by you, for you to use when you like and as often as you like.


Subscribe to our Newsletter about New Feature Releases!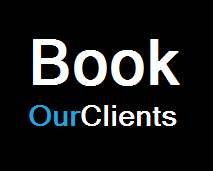 " A restaurant reservation

system built by
restaurateurs for restaurateurs.
Guaranteed    to   improve   

operators'   performance